The Store
You are viewing an item from the Hominy Grill store. View all.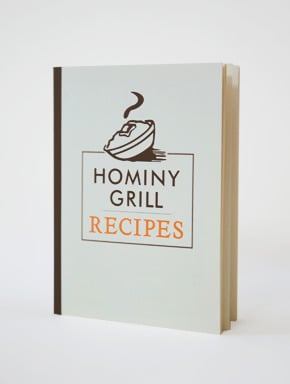 Recipe Book
$

12.95
Recipes from Hominy Grill features over twenty of Hominy Grill's most requested recipes including such favorites as buttermilk cornbread, shrimp burgers and hummingbird cake. Hand-illustrated with line drawings by Charleston artist David Boatwright (creator of our fab mural) and packed with pithy asides and cooking tips, these gems are less than $13. At these prices, you can't afford not to get one!
Please allow 7-10 business days for delivery.